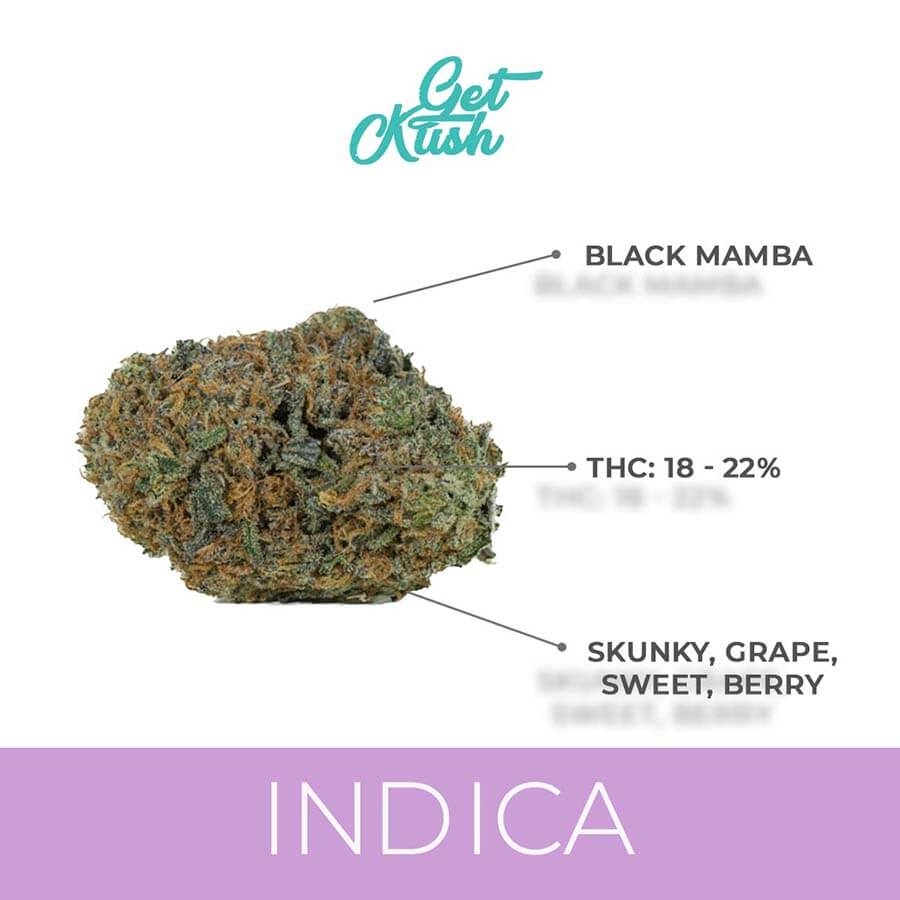 Can I Legally Buy Weed Online in the US?
For years, the answer to this would have been a flat no. But, as Dylan correctly pointed out, 'the times- they are a-changing and the last few decades have seen seismic shifts in worldwide cannabis law.
Four countries have legalized recreational use, it has been decriminalized in eight and legalized for medical use in twenty-two. It is a time of positivity and progress for cannabis growers and consumers alike. What better way to celebrate the 'changing times' than by cultivating your own crop of chronic?
Unfortunately, even today the legality of this pastime is not always clear. Nowhere is this truer than in the US, where state and federal laws often contradict each other leaving cannabis retailers and consumers dazed and confused.
Let's take a close look at federal and state law and give you all the information you need to make an informed choice about buying your own seeds.
What Does the Federal Law Say?
According to federal law, cannabis and cannabis seeds are illegal. The federal Controlled Substances Act of 1970 classified marijuana as a Schedule I drug, and this still stands today.
In 2013 a memo was issued by the Deputy Attorney General, James M. Cole stating that there would be no justice department enforcement of the 1970 act in states where cannabis was legalized in some form.
However, in 2018 the US cannabis community was in an uproar when Attorney General Jeff Sessions rescinded the memo and placed millions of people at risk of prosecution. There has been no enforcement of this by Trump's justice department, but it continues to create an air of uncertainty in the industry.
In 2019 the hope of sanity continues as Chuck Schumer plans to reintroduce his bill to take marijuana off the US-controlled substances list. If he is successful it will remove the fear of federal interference in cannabis legislation at the state level.
Are state laws different when you buy weed online?
There has been significant progress in cannabis legislation in the US over the last decade, but it has all happened at the state level. While the federal approach remains stuck in the early seventies, 33 states and 4 territories have legalized it in some form.
However, there is no standard form of legalization and each state has set out different guidelines. In some states, such as California, you can grow cannabis legally, but you are limited to six plants. In others, where only medical use is legalized, it can be grown for approved medical use. Buy weed online now for medical use.
  Certificate in Cannabis Law
Cutting edge, relevant knowledge of a flourishing industry

The Certificate in Cannabis Law is designed for lawyers and related professionals who seek to enhance their knowledge about expanding and evolving areas of law.

Students may begin with a fundamental course designed to provide a core foundational knowledge of cannabis law; history and evolution of cannabis law and policy, the current status of the law from both the state and federal perspective, a specific overview of medical marijuana law and policy, and the ethical and the professional responsibility considerations of lawyers within this field.

Students may also complete their certificate with course offerings exploring cannabis law more deeply in the following areas:

Constitutional considerations and application to law and policy

Criminal justice marijuana policy and laws

Legal considerations of the business of marijuana

Property rights and issues related to cannabis and its production and distribution
McGeorge is an approved MCLE provider in California; certificate candidates outside of California should consult the relevant state authority for continuing education credits.
N.B

The national marijuana industry will reach $13.3 billion in 2020.[1] It is also projected to create 283,422 new jobs by the year 2020 [2], making the cannabis industry one of the most rapidly growing industries in the country. But it doesn't stop there. It is estimated that the growth of the cannabis market will continue to increase and reach $24.5 billion by 2025 – and that number is based only on states that have already legalized marijuana.[3]
Can I Buy Weed Online From Overseas?
It is illegal to bring weed into the US, so you do so at your own risk. The weed is seized because it is federally illegal to possess and import them but there are very few records of this being taken any further.
Any marijuana discovered by customs will be seized and destroyed. In some cases, you may receive a letter to inform you, but it is more common to just never receive the marijuana. The letter will always state they were confiscated for a lack of a phytosanitary certificate.
What Precautions Can You Take?
To increase the chance of safely receiving your marijuana order you have several options.
1. Buy from a site that has a delivery guarantee- There are several sites that will automatically resend any orders that don't arrive or are detained by customs. I Love Growing Marijuana offers this for free as do MSNL as part of the shipping costs.
2. Buy additional delivery insurance- Some sites will allow you to buy this option to ensure that your product arrives, or another order will be sent immediately. Weedstoredispensary offers delivery insurance for a small extra cost.
3. Pay for stealth delivery- There are many levels of stealth shipping to choose from. Some are simply plain unmarked boxes, but others will send you an unrelated item such as a DVD case, pen, or try and hide the marijuana inside it. If you choose this option watch out for any orders that you don't remember requesting. Many marijuana has been lost when people throw out the stealth object because they don't remember ordering it.
Have People Been Busted for marijuana?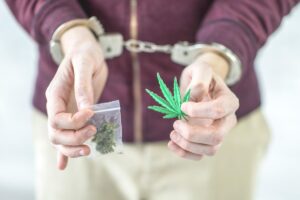 So far there is no record of individuals buying small amounts of marijuana being tracked through their order and being prosecuted. However, that doesn't guarantee that it won't happen. Approaches to how cannabis law is enforced can change at any time so make sure you are aware of the risks and any policy changes before placing your order.
Those who do get prosecuted for importing marijuana relate to large growing operations and are responsible for large numbers of marijuana brought into the US over a long time period. Like Mark Emery was way back in 2005.
Conclusion

When buying weed in the US, the key is to be fully informed about the regulations in your state. Purchasing marijuana as an informed consumer in a legal state is the best way to become the proud owner of a few heavy cropping plants and your own supply of the first-rate bud.
While it is never easy to navigate the complexity created between federal and state law, having knowledge of those that affect you will help you plan with confidence. With the right precautions, you could well have a long and flower full future.
ABOUT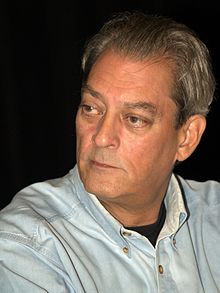 Weed store dispensary with over 18 years of experience, we are here to provides the best online high-quality, safe, and accessible cannabis and marijuana for medical therapy and adult use only worldwide.
Our 18 years educated and experienced team is committed to serving patients seeking relief from a lengthy period of physical pains, and ailments as well providing services in stores, individuals, and on social media about cannabis and its performance to live a better life.
Weed store dispensary provides guidelines for buying, and using medical marijuana or a recreational variety of cannabis products that require a wide variety of methods; Smoke-able, Vape-able Edibles, Drink-able topical, and more, etc to its consumers.
Easy: Keywords and phrases search a robust database of strains, dispensaries, clinics, products, and news displayed by relevancy and category.
Reliable: Current news is vetted for accuracy by an active research staff driven to bring you word on a quality product, appropriate use, and state licensing.
Mobile: Advanced technology carries website format and content across internet platforms, so you can access Weedstoredispensary.com on tablets and smartphones.
Visual: Consumers like to see the product they are reviewing. They find education in rich colorful photographs of cannabis plants and an inventory of products from beverages and edibles to oils and vaping supplies.
Rigorous: Each web page invites users to cross-reference products, strains, history, and more. Adjustable filters, let consumers locate local doctors, map directions to nearby dispensaries, and match strains with ailments.
We want to be the resource for patients, small firms dispensaries, clinics, and recreational users, but we also seek to reflect their latest input. So, we invite and encourage members and followers to contribute to content, advice, and feedback. weed store dispensary – Buy weed online with safety measures, buy marijuana online delivered at your doorstep, best place to buy cannabis online with 100% secure measure.
Main Online Workers On Weed Store Dispensary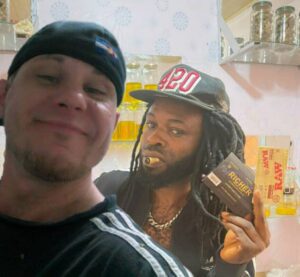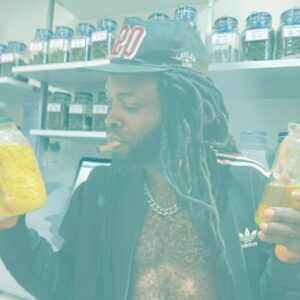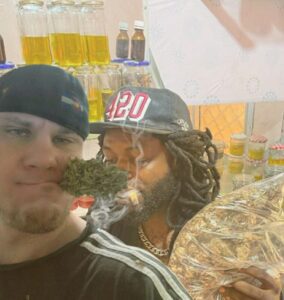 Your recovery and satisfaction are our mission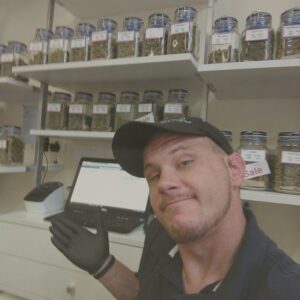 HOURS OF OPERATION
Monday: 24/7
Tuesday: 24/7
Wednesday: 24/7
Thursday: 24/7
Friday: 24/7
Saturday: 24/7