Description
Buy Weed Grinder Online – Best Weed Grinder Online With Home Delivery – Buy Otto Weed Grinder Now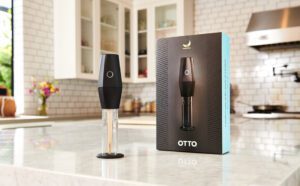 Shop Otto Weed Grinder Machine
Color: Black OTTO
| | |
| --- | --- |
| Package Dimensions | 11.7 x 7 x 3 inches |
| Item Weight | 6.3 ounces |
| Manufacturer | BANANA BROS |
| ASIN | B07BTQJKVQ |
| Item model number | CA-OTTO |
| Batteries | |
| | |
| | |
| Is Discontinued By Manufacturer | No |
| Date First Available | April 16, 2018 |
Meet OTTO!
THE BREAKTHROUGH; Buy otto weed grinder online
Rolling takes time, it can be messy, and it doesn't always come out exactly right. OTTO is designed with artificial intelligence to expertly mill instead of grinding. It's made with lightweight aluminum aerospace engineered blades.
Superior Performance
OTTO ensures that the maximum amount of surface area is exposed when milling your herb. Whether your material is sticky, moist, or dry, it mills and fills a perfect cone every time at the touch of a button. OTTO provides a superior rolling experience with a smooth draw, and no air pockets run or waste.
Easy and intuitive use for all experience levels.
Load

OTTO works with all types of herbs: wet, dry, sticky, big, or small.

Mill

Unlike traditional hand grinders that can unevenly crush get jammed, OTTO's smart milling system senses resistance to the milling blades and adjusts appropriately, resulting in superior flavor and consistency.

Fill

Otto fills a perfect cone every time at the touch of a button.

Chill

Users can now enjoy better tasting, even herbs, and OTTO brings a new level of simplicity you never knew you needed–until you try it!
Sleek and ergonomic, the OTTO™ is the world's first automatic smart rolling machine. This sleekly designed all-in-one device is able to grind and pack 20-30 joints per charge, automatically and evenly filling premium cones with efficiency. The OTTO grinder transforms bud to joint in mere seconds, delivering perfect rolls every time. Employing their own innovative SMART grinding technology, banana bros. equipped the OTTO with a spring-loaded grinder that mimics human hand grinding gestures, ensuring that content is ground to uniform perfection. 20 premium cones feature 100% natural raw fiber and wider lips that allow contents to fill all the way to the tip, ensuring an even burn with a superior draw. Defined by design and efficiency, the OTTO grinder makes rolling easy so you can take it easy.
All-In-One Tool
Engineered for convenience, the OTTO combines the functionality of an electric grinder and automatic joint roller in a single device. No more relying on multiple tools to prepare your dry herb. This travel-friendly powerhouse will grind, fill and roll your bud in one fell swoop–all with the push of a button. The OTTO automatic roller transforms herbs into finely prepared joints in just seconds, saving you time and energy every session. You can quickly roll a joint whenever you want, or stock up so you always have a smoke ready. Equipped with patented SMART grinding technology, the OTTO automatically adjusts to the optimal grind for whichever material is loaded.
Premium Cones
The OTTO electric grinder comes with 20 premium cones that are carefully hand rolled for reliable performance. The lip of each cone is sized for seamless filling, and a sturdily rolled design prevents bending and runs to promote optimal burning and airflow. To ensure a higher level of purity, banana bros. uses 100% natural high-quality raw fiber. Crafted with care in Bali, each cone is free of GMOs, chlorine, and animal products. Expect full flavor, aromas, and effects from each draw with a slow, even burn.
Sleek, Functional Design
The OTTO features a minimalist aesthetic that is both sleek and functional. A single button with an LED backlight gives you easy mastery over your sessions. The chamber features a high grade, wear-resistant metal teeth perfectly aligned for shredding dry herb down to fine granules. An o-funnel ensures steady, spill-free loading, while a transparent cone tube allows you to observe your joint as it fills up with bud. Equipped with an airtight seal, the OTTO grinder prevents odors from escaping the tube, ensuring a stealthier experience. A magnetic connection enables swift, snap-on attachment for easy retrieval of your freshly rolled joints, while a USB port enables rapid charging from a variety of power sources. Boasting the ease-of-use of an electric grinder and the efficiency of an automatic joint roller, the OTTO by banana bros. is the ultimate all-in-one tool for connoisseurs.
How To Use OTTO Grinder
Using the OTTO makes preparing and rolling your herb a simple, intuitive experience. Simply load the chamber with dry herb and place a premium cone in the tube. Attach the grinder to the tube using the magnetic connectors located under the device. Hold the power button down to turn the device on, then press it once to begin grinding. This innovative electric grinder will sense changes in the material and make adjustments to ensure perfect consistency. The cone will then be evenly filled with ground herbs. Now just retrieve your pre-rolled joint and get ready to relax. Shop now